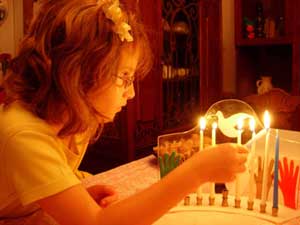 Judaica
Our extensive Judaica line is unmatched in quality and creativity -- including many menorahs, mezuzahs and other innovative glassware for Jewish life, both at home and at Shul.
Candlesticks
Product 1

Tree of Life (Subtle Shin)

Coat of Colors Series
The color sequence represents Reb. Zalman's interpretation of 'creation' from the "Zohar", one of the books of the Kabbalah -- the Jewish Mystical Texts. The resulting reflection AND transmission of light with each of these pieces is dramatic, and sobering.

Individual stripes of glass are cut and fused together. The exterior shape is cut and fired a second time. The glass is then slumped (kiln-fired) to achieve its form. Some of works require one or two additional kiln-firings. Each kiln-firing takes over 24 hours reaching temperatures up to 1575 degrees.
© 2009 Zohar Glass all right reserved. Design by Central Point Solutions.