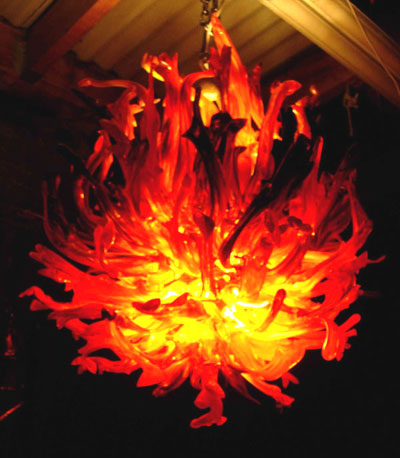 Ner Tamid
All Eternal Lights / Ner Tamids are One-Of-A-Kind
Each One is Unique
Custom Designed to fit your ceremonial space.
Please inquire about the hidden symbolisms.
You will notice two distinctive styles: Blown Glass (flame like) and Fused Glass (Flatter Surface).
Almost any design can be accommodated with fused glass.
All lettering is also hand-carved and fused into the piece.
FLAMES of the ETERNAL LIGHT in ACTION
Ner Tamid hung at Beth Hakeneset "Ahavat Shalom", North Shore Sephardic Synagogue in Great Neck,
New York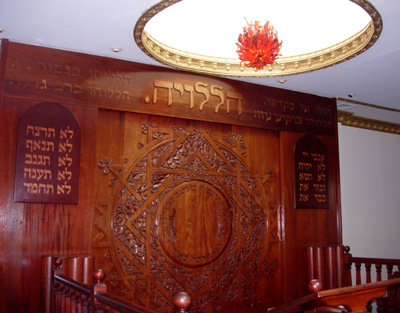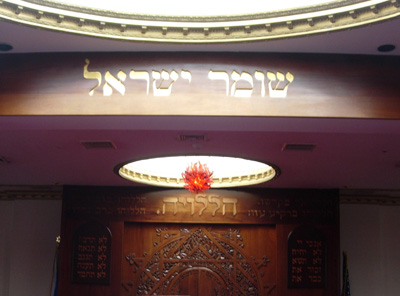 Ner Tamid at Beth Shalom, Edmonton, Canada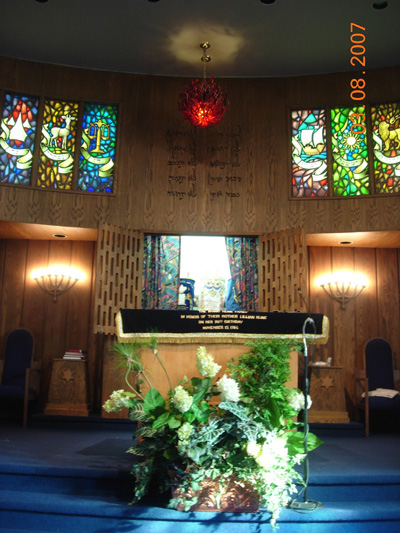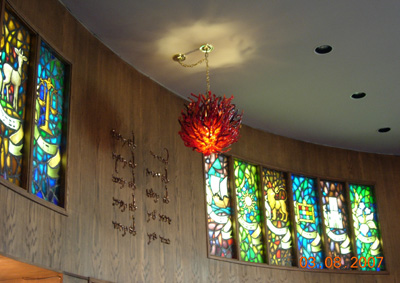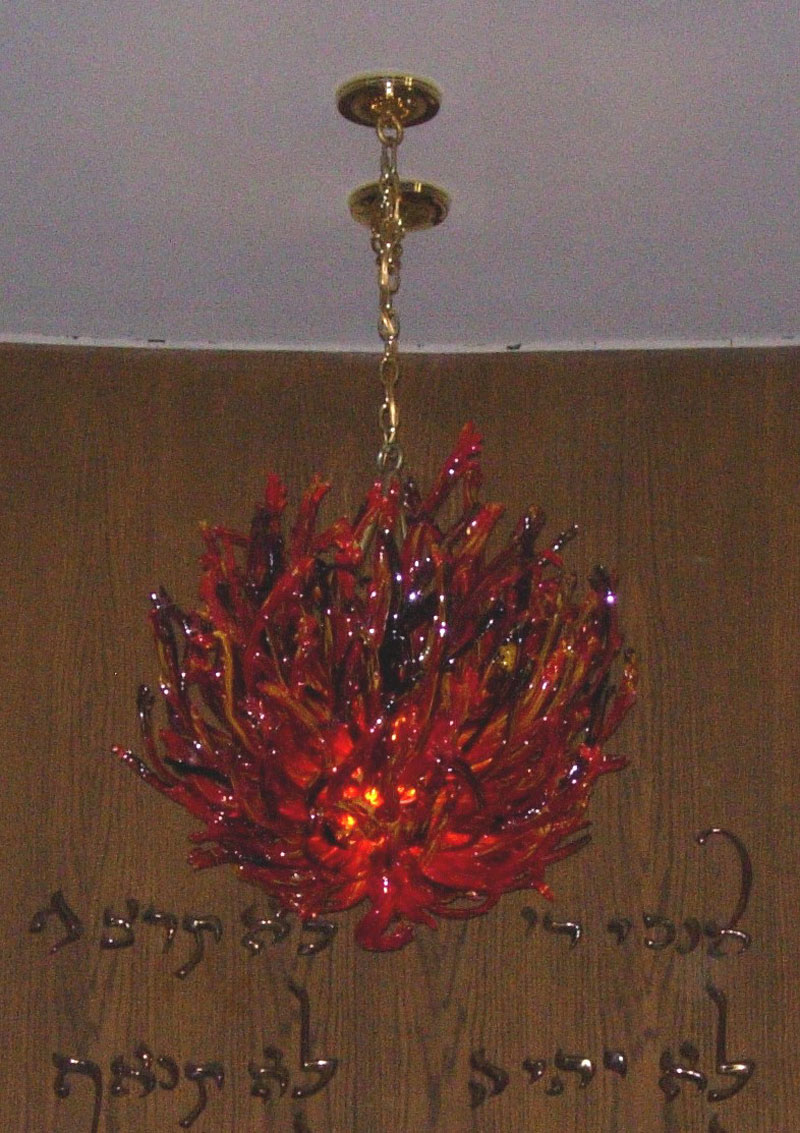 Ner Tamid in Temple Beth El, Portland, Maine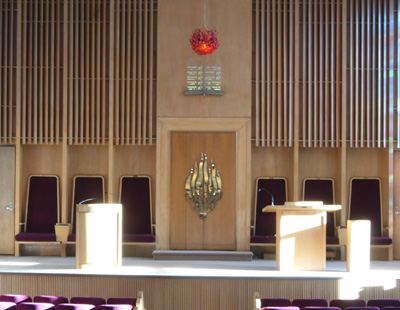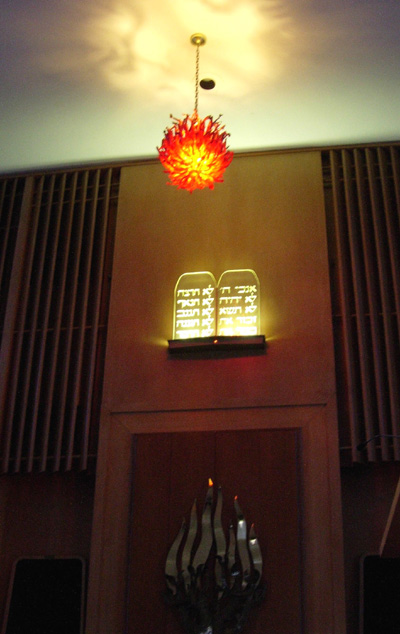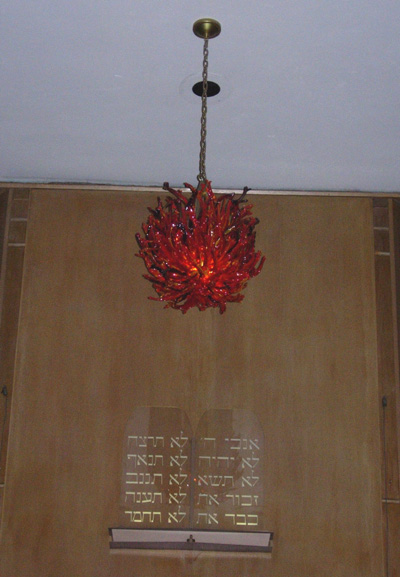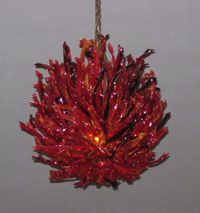 Ner Tamid in Beth Abraham in Bergenfield, New Jersey
Blown glass flames on top, with a blown glass base.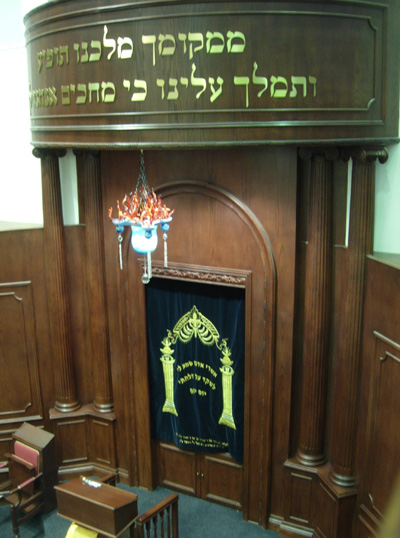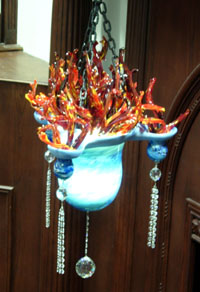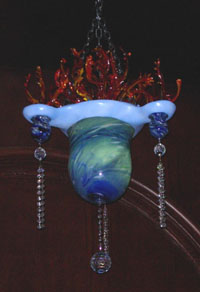 Ner Tamid in Main Sanctuary at Young Israel, Las Vegas, Nevada
The tablets are fused glass with platinum lettering.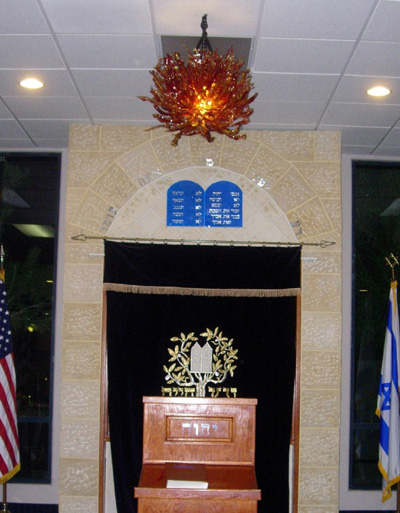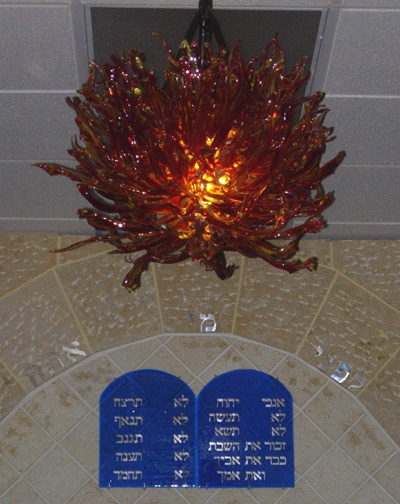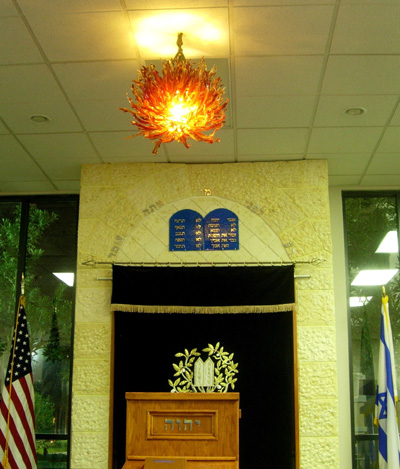 The Dancing FLAMES of the ETERNAL LIGHT (Ner Tamid)
© 2009 Zohar Glass all right reserved. Design by Central Point Solutions.